Seance on a Wet Afternoon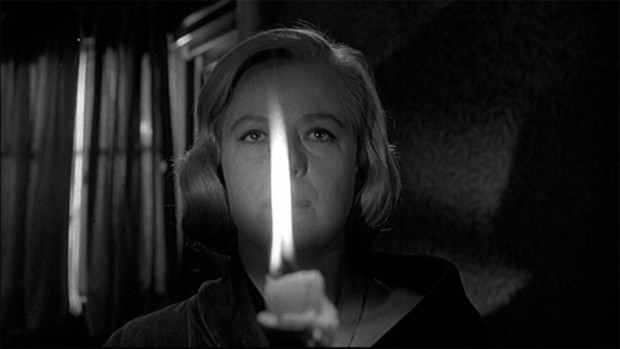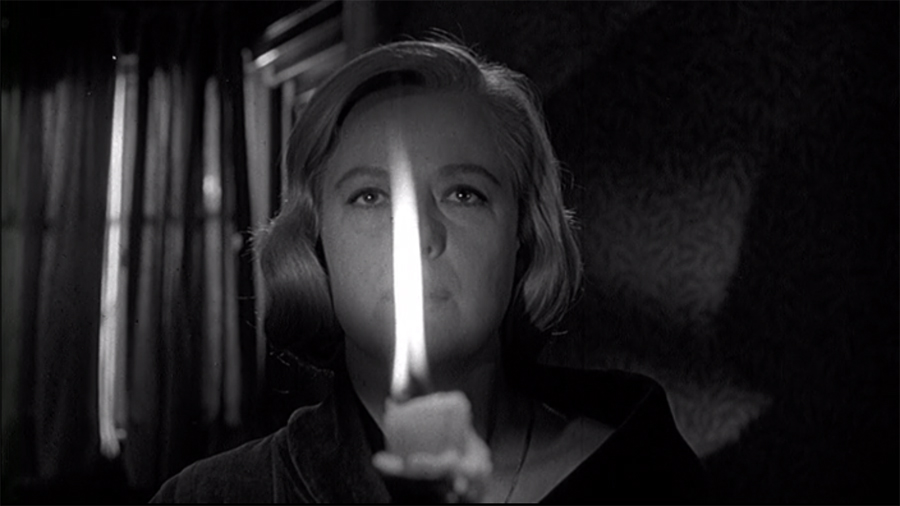 I have added a few new screenshots to the Pre-Raphaelite Sightings page from the 1964 movie Seance on a Wet Afternoon. Seen above is the opening scene which features William Morris 'Willow Bough' patterned wallpaper in the background. This wallpaper was designed by Morris in 1887.
Seance on a Wet Afternoon is a rather dark film about an erratic psychic medium who convinces her husband to kidnap (she prefers the word borrow) a child so that she can 'solve' the crime for fame and fortune. It is currently available to stream on Hulu.
It is mentioned early in the film that the main character has inherited this house from her mother.  It is filled with elaborate wallpapers, furniture, and bric-a-brac that obviously predates the sixties, hinting that all of these items are also part of her inheritance and that these things are from previous generations.  Her henpecked husband seems to live an uncomfortable existence and I think the fact that his day-today- experience is spent surrounded by nothing truly his own contributes to his downtrodden spirit.
The 'Daisy' wallpaper seen in the parlor was designed in 1864.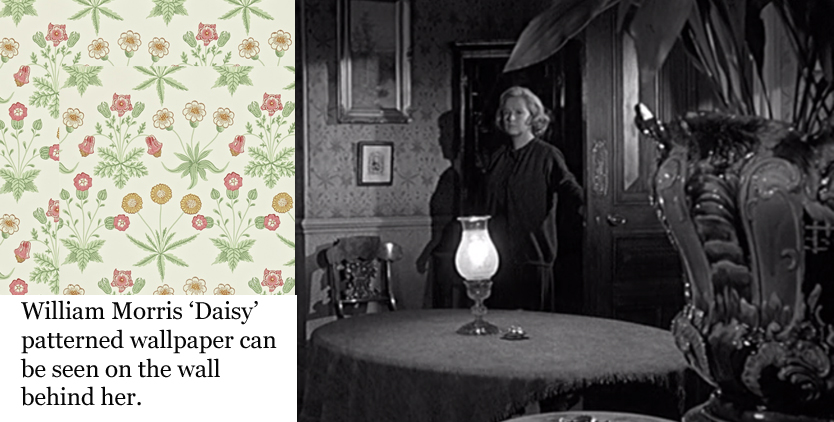 Wouldn't William Morris be appalled to see a wall adorned with his craftsmanship used in such a manner? Peaky holes are a universal sign of nefarious behavior.
On a personal note, I loved seeing the actress Nanette Newman in this film (it was directed by her husband Bryan Forbes).  I feel like her voice is permanently embedded in my psyche since in my childhood I spent many a bedtime listening to a set of audio cassettes called My Favourite Fairy Stories narrated by Nanette Newman and Judi Dench.
Oh, looky there…I still have them.