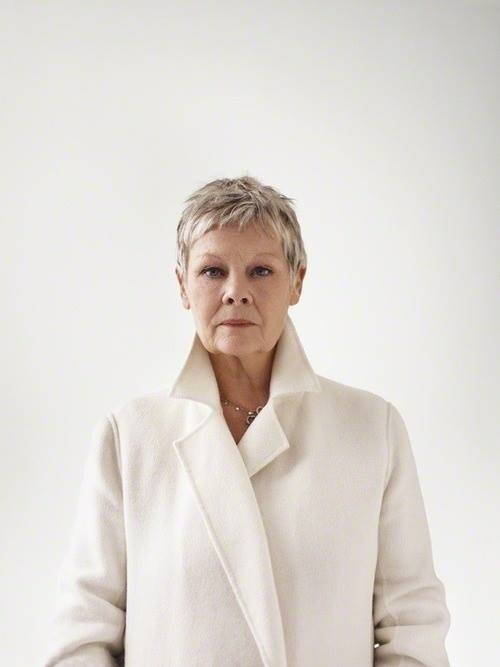 Like every woman ever, there have been many times in my life when I've seen models or actresses and compared my own looks to them and realized I don't measure up.
I will never measure up.
Then I grew wiser and realized that what I didn't measure up to is a myth. That idea of perfection is not a harmless fairy tale, it's a monster that preys on us. It both creates our insecurities and feeds on them. But then I see Dame Judi Dench and I think, the media may not think she is conventionally beautiful, but I think she is majestic and grand and pretty perfect. Her beauty is born of character and her dedication to her work is something I admire.
In one episode of As Time Goes By she laughs when her fictional husband Lionel tells her she's prettier than a certain twenty-something girl. He waves off that laugh and explains "It's what you are. It's what you mean." That is true beauty, the beauty your loved ones see simply because they love you and have taken the time to try to understand you.
My son and I were having a conversation several months ago about perceptions of beauty and I told him that once I saw a girl that I thought was probably the most physically beautiful person I had ever seen. She was, physically, absolutely gorgeous.  Yet the more she talked, the less beautiful she became. I literally watched her transform.  The depth I thought I had seen behind her eyes was something I had projected onto her. What was left was a plain, silly person that I had once thought lovely.  Contrast that with someone who may seem plain at first and then their personality is so shining and so genuine that soon you realize you will forever welcome their face and voice as a part of your life, so beautiful they have become. And that's what people don't understand about beauty.  It isn't just what we see at first glance. It unfolds itself as you take time to discover someone. Photoshopped glossy beauty we see everywhere or dramatic makeovers we see on TV shows or magazines are quite pretty in a superficial way. But that's an illusion.  It doesn't count, not really. Not in the long run.  Not when it matters. It's not the REAL beauty, it's a poor imitation. Sometimes real beauty has to be excavated. Sometimes it is hidden away.  Sometimes it has gone unnoticed in our own reflection.
It's there, though…
Start excavating.