Wombat Friday: An Easter Celebration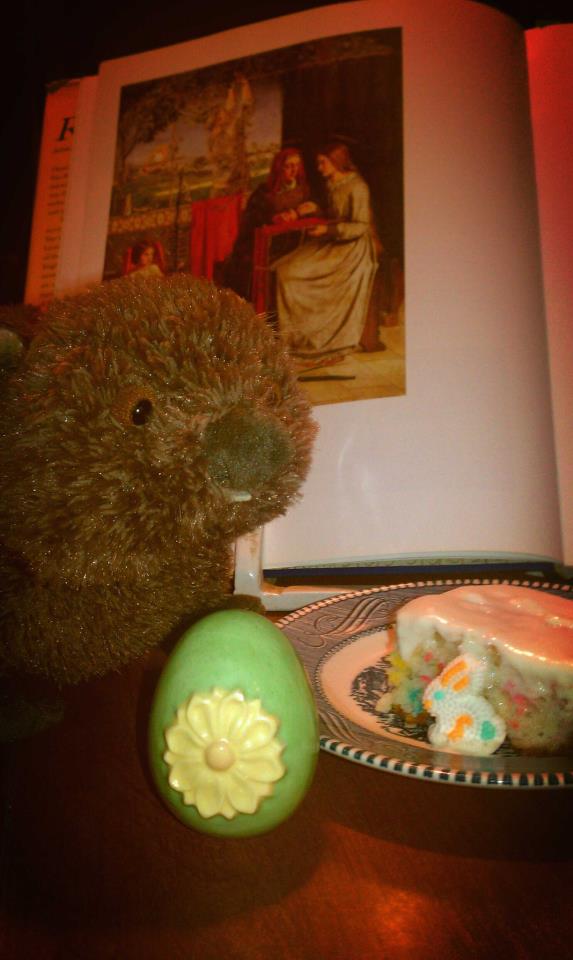 Happy Easter!  Pictured in the background is Dante Gabriel Rossetti's 'The Girlhood of Mary Virgin', Rossetti's first oil painting and the first work to bear the inscription 'PRB'.  His models for this work were his mother, Frances Polidori Rossetti, and sister Christina.
For new readers, here's an explanation of Wombat Friday and don't miss this post at The Kissed Mouth (Kirsty explained Rossetti and his wombat much better than I did).
Wherever you are, you may or may not be experiencing spring weather yet.  Even if you're not, we can still enjoy an allegorical representation of Spring, here's Spring by Sir Edward Burne-Jones: