Tomorrow marks the birth of Elizabeth Eleanor Siddal on the 25th of July, 1829.  Lizzie was an artists' model in the early days of the Pre-Raphaelite Brotherhood, appearing in paintings by artists such as Walter Deverell, William Holman Hunt, and Sir John Everett Millais.  She became Dante Gabriel Rossetti's muse and eventually posed only for him. He tutored her and encouraged her artistic endeavors. She showed definite promise as an artist and even secured the patronage of art critic John Ruskin. After a ten year on/off romance, Elizabeth Siddal and Dante Gabriel Rossetti married in 1860. Sadly, the marriage was short. The couple suffered the tragedy of a stillborn daughter and Lizzie was addicted to Laudanum.  She died of an overdose in 1862. You can view a timeline of her life at LizzieSiddal.com.  After her death, her body was exhumed so that Rossetti could publish the poems he had placed in her coffin.  I've spoken about that and the aura of tragedy that now surrounds her name in Elizabeth Siddal: Laying the ghost to rest. 
Online this week:
Kirsty Stonell Walker's incredibly interesting post on Victorian-era white slavery: Harem Scarem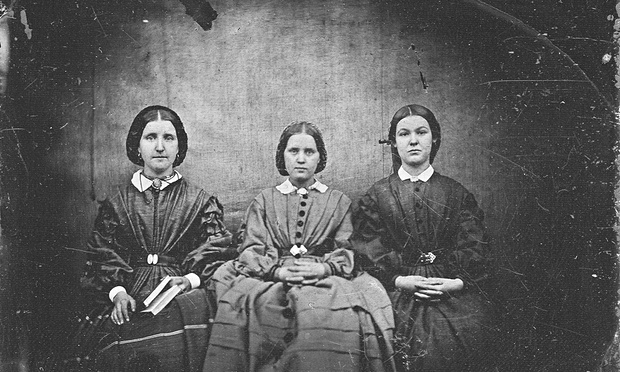 The owner of a photograph purchased on eBay believes it to be of the Bronte sisters.  I highly doubt it. Here's why.