I'm particularly happy to welcome Autumn this year, with its crisp breezes and the promise of adventure.  Autumn Leaves, painted by Sir John Everett Millais, is a wonderful example of the beauty I find in the season.  It is an impressive example of a Pre-Raphaelite twilight and Millais has captured an unmistakable Autumn glow.  His models included his sisters-in-law Alice and Sophie Gray, a Miss Smythe of Methven, and an unidentified local girl.
That it was highly appreciated by Mr. Ruskin may be gathered from the Academy Notes, 1856, in which he refers to it as "by much the most poetical work the painter has yet conceived; and also, so far as I know, the first instance of a perfectly painted twilight.  It is easy, as it is common, to give obscurity to twilight, but to give within its darkness is another matter; and though Giorgione might have come nearer the glow, he never gave the valley mist.  Note also the subtle difference between the purple of the long nearer range of hills and the blue of the distant peak."  –The Life and Letters of Sir John Everett Millais
John Ruskin's description of Autumn Leaves above dates from 1856, and he should be lauded for writing so objectively about Millais' work considering that it was not too long after Ruskin's wife Effie left their marriage in order to marry Millais.  This dramatic affair is mentioned quite often when discussing scandalous relationships among the Pre-Raphaelites (see Pre-Raphaelite Marriages: Ruskin, Effie and Millais and Playing Ruskin's Advocate).
Autumn is a season that excites all the senses: the red and orange hues, the crisp breeze, and the general thrill that seems to accompany even the most mundane of tasks.  Adventures seem to be just around the corner, even if (especially if!) that adventure is only a sudden cold storm that forces me to stay inside with a book.  Sometimes the best Autumn days are spent between pages.
Autumn Idleness by Dante Gabriel Rossetti
This sunlight shames November where he grieves
In dead red leaves, and will not let him shun
The day, though bough with bough be over-run.
But with a blessing every glade receives
High salutation; while from hillock-eaves
The deer gaze calling, dappled white and dun,
As if, being foresters of old, the sun
Had marked them with the shade of forest-leaves.
Here dawn to-day unveiled her magic glass;
Here noon now gives the thirst and takes the dew;
Till eve bring rest when other good things pass.
And here the lost hours the lost hours renew
While I still lead my shadow o'er the grass,
Nor know, for longing, that which I should do.
In Mythology,  Autumn is when Proserpine begins her descent into the underworld, her home for half of the year.  In Spring she will return and we will rejoice in the new growth and the possibilities of new beginnings.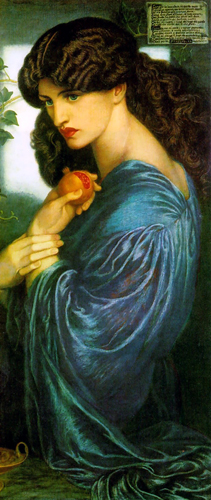 For me, Hallowe'en  is the pièce de résistance of Autumn.  And Hallowe'en means Jack-O-Lanterns!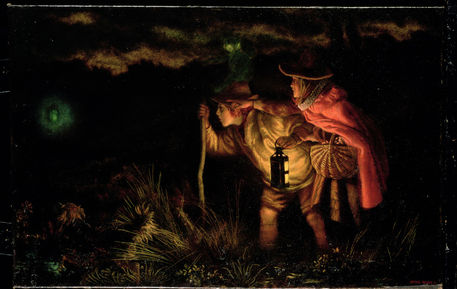 Here in America, I think that most people have forgotten that the original tales of Jack O'Lantern were tales of the will o'the wisp, airy fairy will o'the wisp to lure us and enchant us, perhaps even entrap us.  I was thrilled to see will o'the wisps in the Disney/Pixar movie Brave: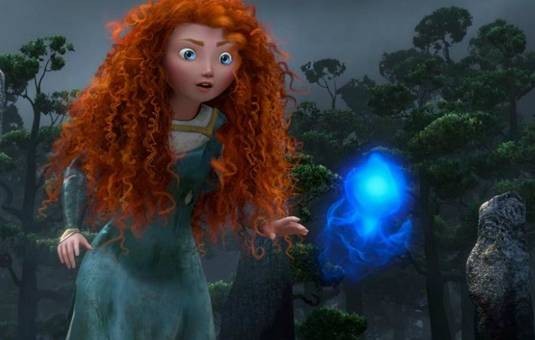 Perhaps you will see a will o'the wisp this Autumn.  And if you are bold enough to pursue it, it will be a nice one, a kind one, and it will lead you to the road you didn't even realize you were searching for.  The proverbial road less traveled.  A dirty, brambly, beautiful Pre-Raphaelite road.  I will be there too.
I wish you a beautiful, happy Autumn.  I intend to embrace this season, embrace every moment, for as Algernon Charles Swinburne wrote in Hymn to Proserpine:
Nay for a little while we live, and life hath mutable wings.
A little while and we die; shall life not thrive as it may?
For no man under the sky lives twice, outliving his day.