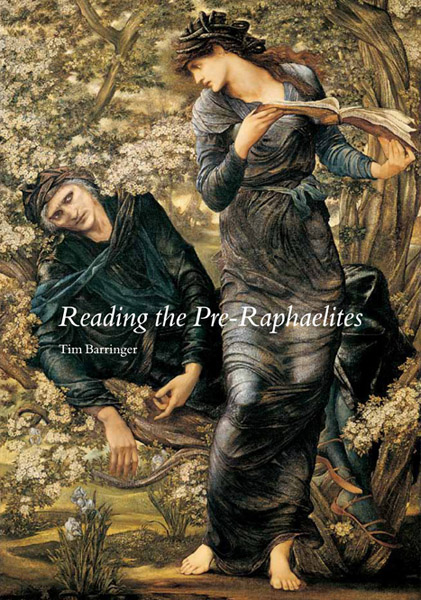 Originally published fifteen years ago, Yale University Press has released a revised edition of Reading the Pre-Raphaelites
 by Tim Barringer. It is an excellent book for any Pre-Raphaelite enthusiast to have, one I hazard that you will revisit repeatedly.  This edition contains  a new section on photography, which is fitting since Tim Barringer is also a co-author of The Pre-Raphaelite Lens.
Barringer brilliantly takes the title of his book from a metaphor of John Ruskin's, who used the word reading as a way to describe the interpretation of a painting.  In the same manner in which we might read the details of a painting, the structure of this book allows us to analyze the influences, works and themes of Pre-Raphaelitism.
Pre-Raphaelite artists are often overshadowed by their own personal lives.  This book focuses on the work of the Pre-Raphaelites, not the dramas.  Because of my deep interest in Elizabeth Siddal, I am delighted that her death and famous exhumation are lightly touched upon in one mere sentence while analysis of her drawings The Lady of Shalott and Pippa Passes the Loose Women are given the time and space they deserve.
The author traces the roots of Pre-Raphaelite art as well as adeptly putting the formation of the Pre-Raphaelite Brotherhood in context.  I would highly recommend this book, especially to anyone newly interested in the Pre-Raphaelites.  It is an introduction so detailed that this is is not a book to barrel through, it is to be savored.
There are five lengthy chapters and I enjoy the way they are categorized, sectioning off and highlighting different aspects for us to analyze:  Rebellion and Revivalism, Truth to Nature, Modern Life, Art, Religion and Empire, and Pre-Raphaelites and Aesthetes.   The second chapter, Truth to Nature, stands out as a personal favorite of mine.  Truth to nature is such an important element of Pre-Raphaelite works and this chapter puts it all in context by looking at different elements that influenced the 'Truth to Nature' maxim:  the growing interest in science and nature of the time period, the relationship between John Ruskin and artist J.M.W. Turner, Ruskin's work Modern Painters, and the development of the daguerreotype.
The fact that Pre-Raphaelite art did not shy away from social issues is also explored.  Not just in their depiction of fallen women as seen in Rossetti's Found or Holman Hunt's The Awakening Conscience, but in images of daily Victorian experiences such as work, family, and personal milestones such as marriage (touched upon in Millais' The Bridesmaid and The Long Engagement by Arthur Hughes).  In particular, Barringer gives a thoughtful analysis of Ford Madox Brown's Work, for which I am particularly grateful as it is a complex piece.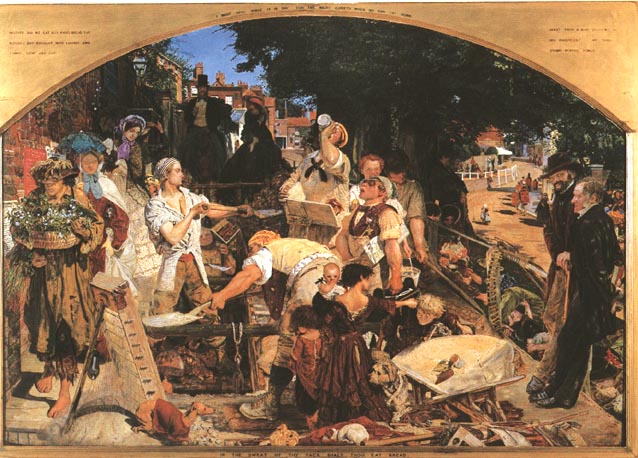 It is heavily and beautifully illustrated, containing ninety color and thirty black-and-white reproductions.
Thank you to H Niyazi of Three Pipe Problem,  Inbooks and Yale University Press for kindly supplying me with a review copy.