Oh, the Isle of Wight!  What a beautiful place steeped in history.  Definitely on my list of places that I long to visit.
Dr. Jan Marsh will be delivering a lecture on Pre-Raphaelite Women and the Isel of Wight May 26, 2012 at Dimbola Lodge.  What a fitting place, as Dimbola Lodge is the home of Victorian photographer Julia Margaret Cameron.
The lecture starts at 8.00pm.
Tickets are £7.00 each and can be booked by phoning Vic King of Vaguely Sunny at +441983-730930 , or
01983-730930 if you are dialling from the UK.   Vic also says that if you need advice on travel to the Island and accommodation for the evening, he would be happy to advise you.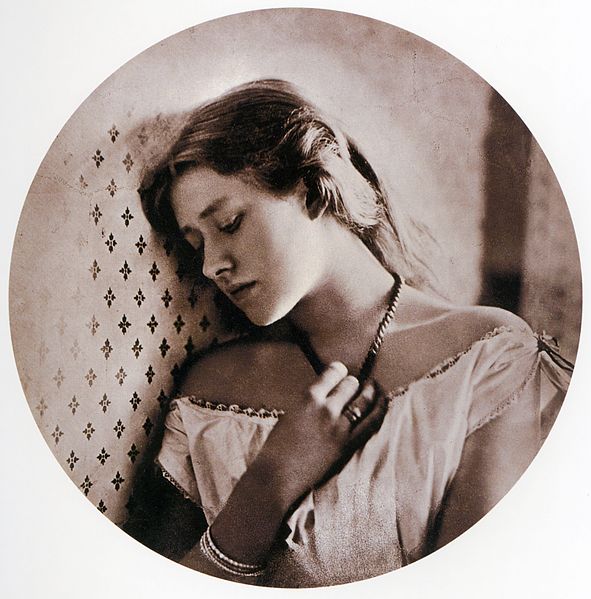 Sadness, a photograph of Ellen Terry by Julia Margaret Cameron.