Reading The Lover's Path is an immersive experience. It is pure, beautiful escapism and although this e-book is read on devices, the notion that you are reading via modern technology quickly fades away and you are transported into 16th Century Venice.  The sheer design of the book is a delight for any bibliophile. Lavishly illustrated, the images, textures, and illuminated letters hearken back to a time when books were treasured things to behold.  As deeply as I love physical books, e-books aren't going anywhere. The Lover's Path is a testament to the fact that electronic text can also be artistic and aesthetically pleasing.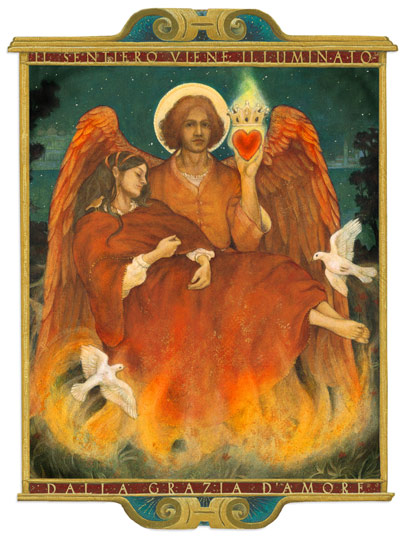 Sometimes the heart experiences both joy and sorrow simultaneously, in that painful yet perfect blend that only true love can give. The Lover's Path gives both in equal measure. More importantly, it gives voice to the story of a woman's pursuit of love in a time when women were not meant make their own choices.
Filamena Ziani is the younger sister of Tullia Ziani, the most famous courtesan in Venice. This is her story, written in the first person as if Filamena is sharing something with you alone, something arcane and wonderful. Her love for the illegitimate son of a Cardinal is forbidden, yet they are both determined to stay the course.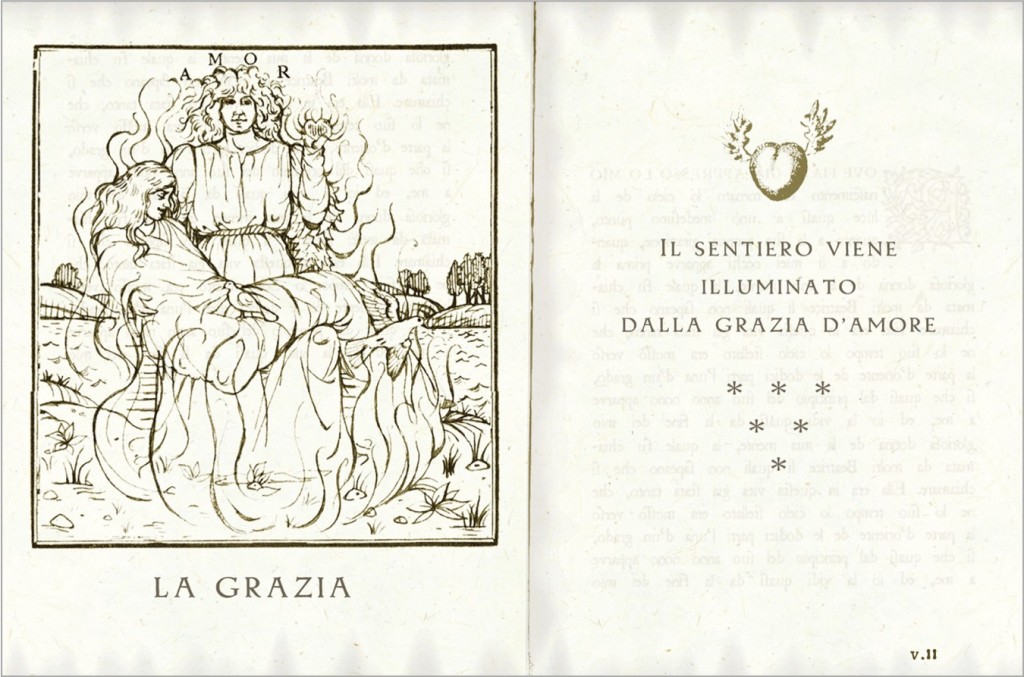 We follow Filamena's path to love and encounter other famous lovers along the way: Dante and Beatrice, Tristan and Isolde, Orpheus and Eurydice, and Eros and Psyche. But like all paths in life, this one takes unexpected turns. Filamena has lived a sheltered existence, she is the caged songbird longing for flight.  In order to achieve her freedom and a life with her love, the young couple looks to these famous lovers for inspiration.
The famous couples included in The Lover's Path will be familiar to devotees of Pre-Raphaelite art. They have been immortalized repeatedly on canvas.  In her guest post yesterday, Kris Waldherr shared about the Pre-Raphaelites and how the beauty of Venice influenced many in their circle. Like the Pre-Raphaelites, Kris has used the timeless inspiration of Venice, expertly blending imagery and words to create a reading experience that will stay with you long after you have reached the last page.
Go.  Pursue The Lover's Path and let it envelope and inspire you. May we all be pilgrims on the path.