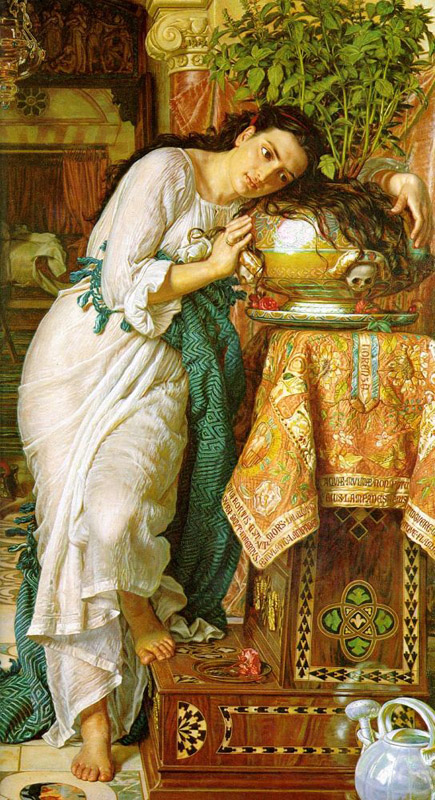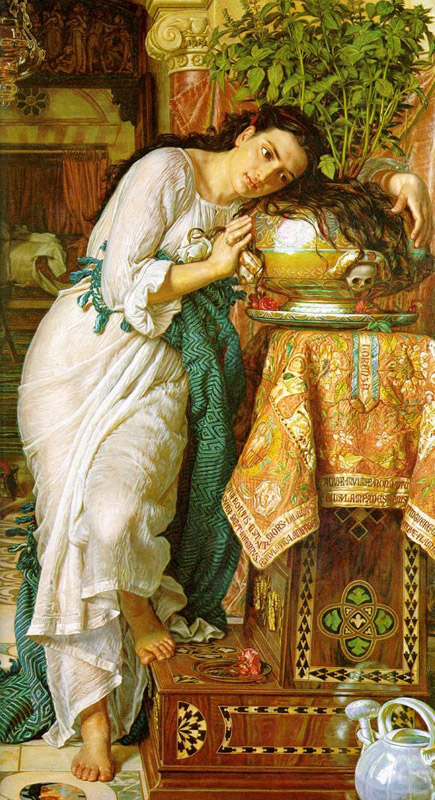 William Holman Hunt's Isabella and the Pot of Basil is currently in the news with the recent announcement that the Delaware Art museum will be auctioning the painting tomorrow.  The work has been in their collection since 1947 and it is sad news indeed that the Delaware has to sell it and three other works in order to pay a $19.8 million construction debt.  I was shocked when I first read the news that they would part with Isabella, which is one of the treasures in their Pre-Raphaelite collection.  Kirsty Stonell Walker has just written a particularly brilliant post about the auction that I encourage you to read.
Isabella is an example of absorbing grief and is based on the narrative poem by John Keats. Isabella, the daughter of an affluent family, is in love with one of their servants, Lorenzo.  Her brothers, having planned for Isabella to make a financially advantageous marriage, decide that swift action must be taken to stop Lorenzo and Isabella.  They murder Lorenzo.  His ghost later appears to Isabella and he leads her to his buried body.  She digs him up, removes his head and buries it in a pot of basil.  She then cares for the pot of basil obsessively, pining away and consumed with grief.
Hunt's painting is not the only Pre-Raphaelite work featuring Keats' Isabella.  John Everett Millais painted his version, Lorenzo and Isabella,  in the early days of the Pre-Raphaelite Brotherhood.  So early, in fact, that the initials PRB were not yet known to the public.  Millais chose not to focus solely on Isabella and the basil, but created a group scene in which she is seen dining with her family prior to the murderous act.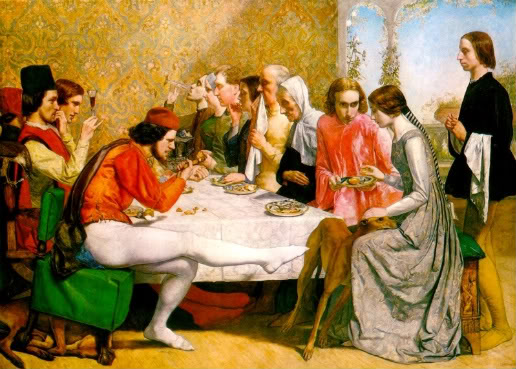 If you look closely at Isabella's chair, you'll see that Millais included the initials PRB.  At that time, the Pre-Raphaelite Brotherhood was a secret group.  It has been suggested that the meaning of the PRB was later leaked by Dante Gabriel Rossetti.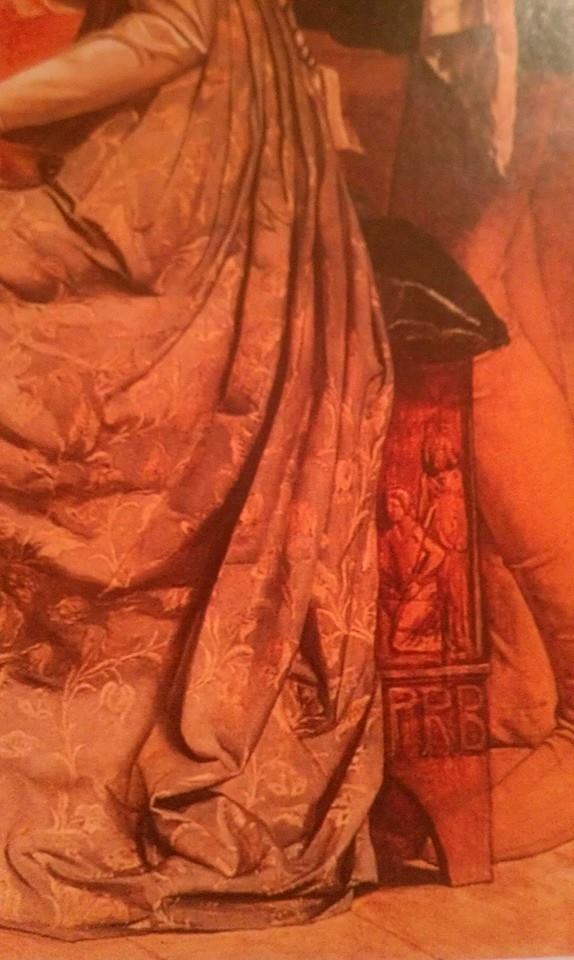 Isabella has also been painted by artists who weren't members of the Brotherhood, but were inspired by them and can be considered Pre-Raphaelite in style.
John Melhuish Strudwick:
John White Alexander: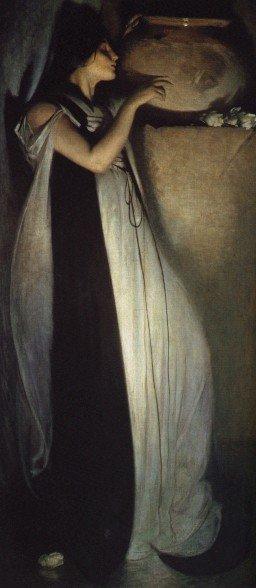 John William Waterhouse: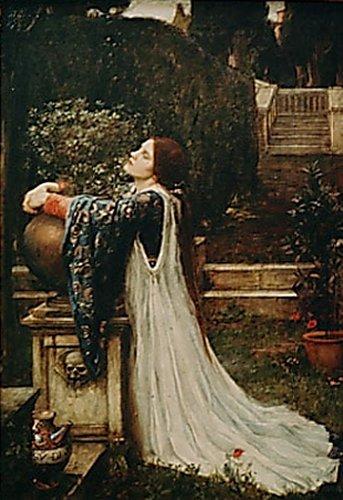 George Henry Grenville Manton: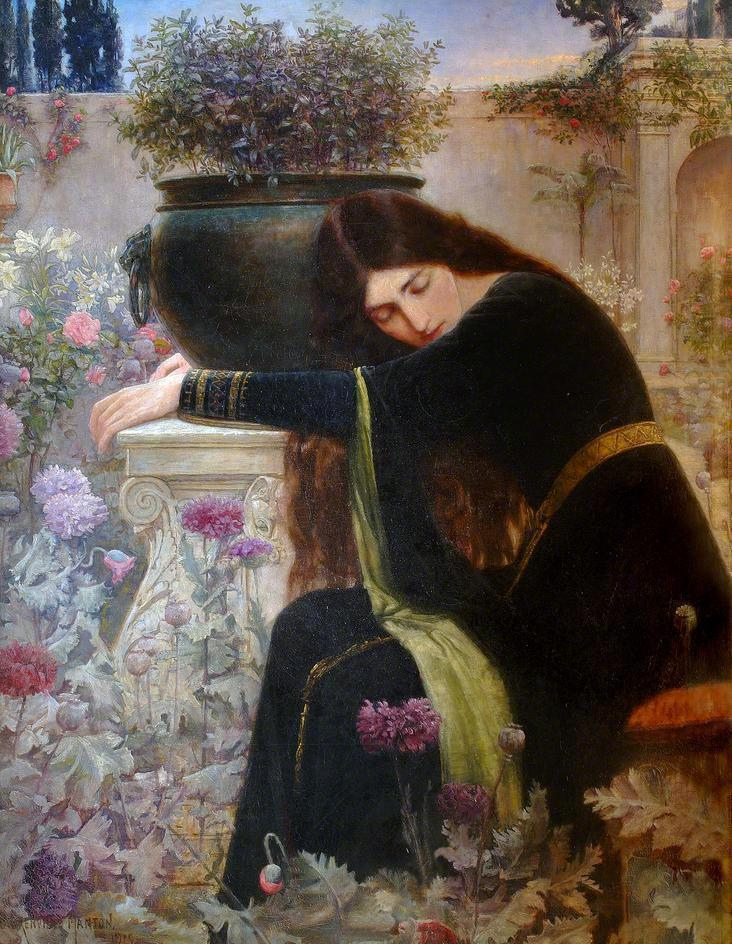 One thing that draws me to Pre-Raphaelite art is this juxtaposition of something ugly with something beautiful.  Grief, death, sorrow are shown through gorgeous imagery and vibrant colors.  The notion that Isabella has severed her deceased lover's head in order to keep him close is something that we should find disturbing.  Yet when looking at artistic depictions of Isabella, we are not repulsed. It is the haunting beauty and sadness we see and not the gruesome nature of her act.
And she forgot the stars, the moon, and sun,
And she forgot the blue above the trees,
And she forgot the dells where waters run,
And she forgot the chilly autumn breeze;
She had no knowledge when the day was done,
And the new morn she saw not: but in peace
Hung over her sweet Basil evermore,
And moisten'd it with tears unto the core