On the internet, ask and ye shall receive.  In my previous post I said that I wanted to learn more about Keomi Gray and, happily, I have.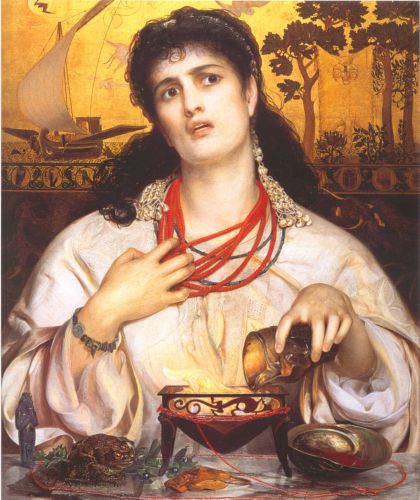 First, my friend Cathy Baker directed me to a few links last night:
On Find A Grave, Keomi is listed as Keomi Gray Bonnett, which let me know that she had indeed married after her relationship with Sandys.  I wasn't aware that she and Sandys had had children together until I read the info at Find A Grave.  You'll notice that the one child mentioned there is named Frederick, the son of Keomi Gray and Frederick Sandys.
Then Cathy sent me to a Romany heritage site, where you can see the marriage information of Keomi Gray and Charles Bonnett.  Scroll about halfway down the page, they were wed in 1875 on 24 Sep.
Then there's the 1851 census, you'll find Keomi on the top right top right under Fishtoft, Lin[colnshire] 1851.  We see that her full name was Keytumas Gray.
Most exciting of all was to hear from Keomi's great-great-great granddaughter, Samantha, who posted this comment on my post about Keomi:
Love this post. Keomi was my three times great grandmother and its so nice to read more about her. I do know that after her split from Sandys she married and had 3 more children (7 altogether with the 4 she had with Sandys), This link gave me a lot of informationhttp://www.geocities.ws/seraphim_angel_2002/Keomi_Gray_and_Frederick_Sandys.html
Thank you for the link Samantha!  It's wonderful to see information about Keomi's life.  She and Sandys had four children together:  Ethel, Frederick, Madeline, and Henry.   With her husband Charles Stewart Bonnett she had Nellie, Rose, and Florence.
I'd still love to know more about her.  Looking at census information and dates of the birth of her children… it's all bare bones data, but one can imagine a story there, the untold tale of Keomi.