Often I find that I prefer an artist's studies to the completed work.  Perhaps it is that they are raw beginnings, a hint of what is to come.  Although usually I feel that a certain emotional quality is captured in the face of the model and somehow lost in translation when recreated in oils.
Head and shoulders for Andromeda, intended for Rossetti's 'Aspecta Medusa' (never completed). Model:  Alexa Wilding. Also see The Mysterious Alexa Wilding via The Kissed Mouth.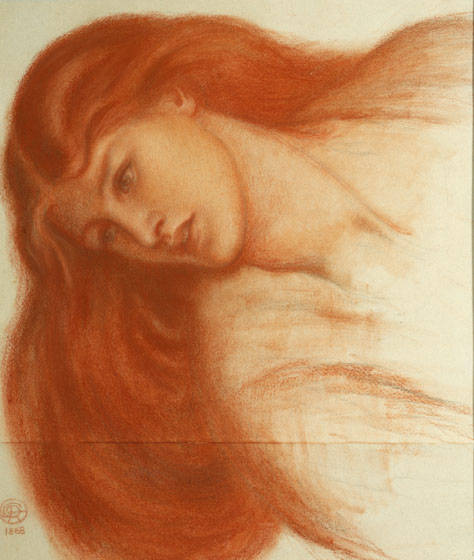 Study for the Virgin Mary inEcce Ancilla Domini!  The artist's sister, poet Christina Rossetti, served as a model.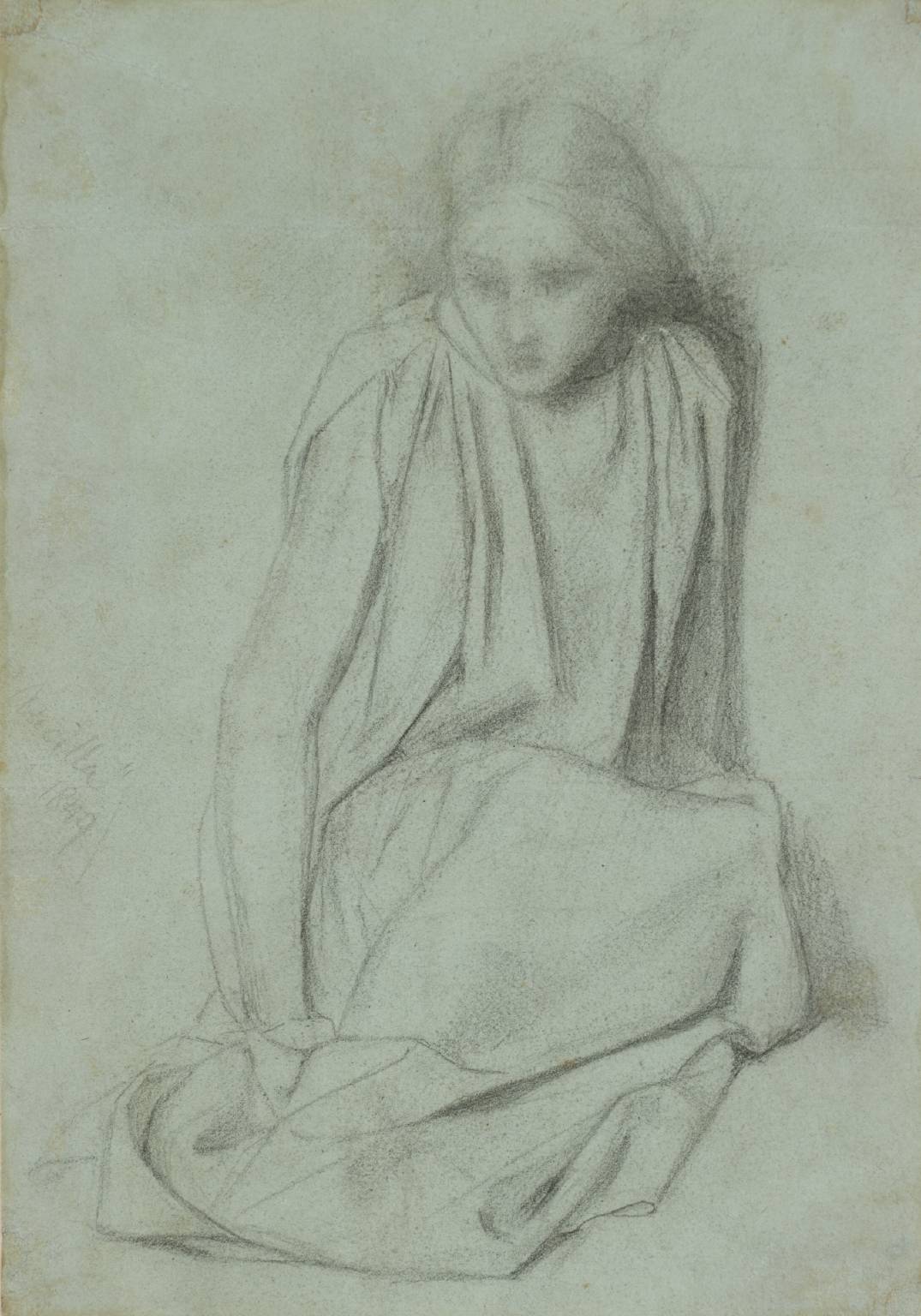 Elizabeth Siddal appears as a model in this study for The Return Of Tibullus to Delia: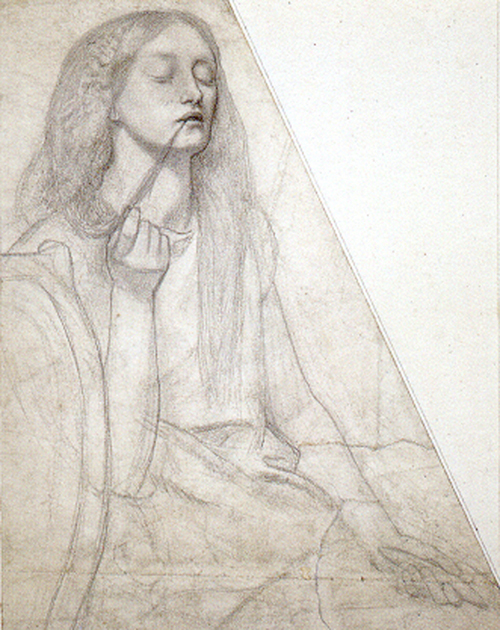 Study for 'The Bride':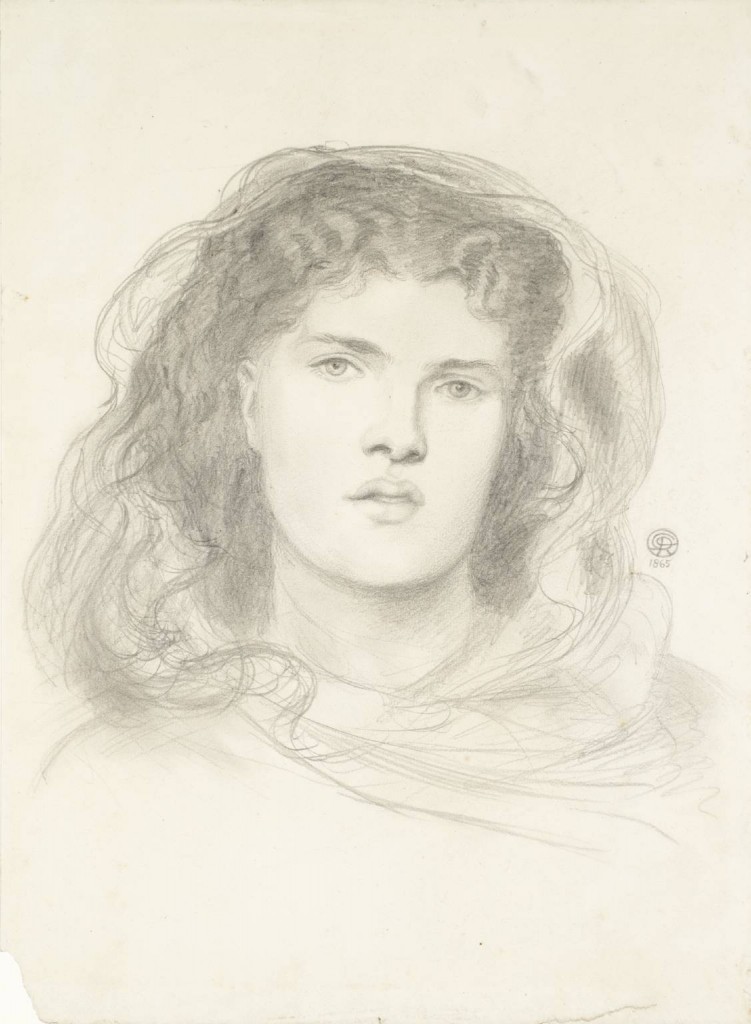 Study for The Bower Meadow: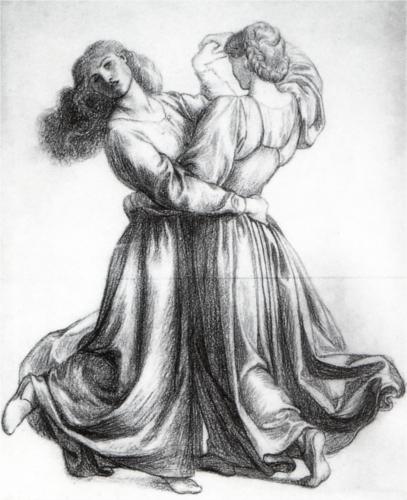 Study for Desdemona: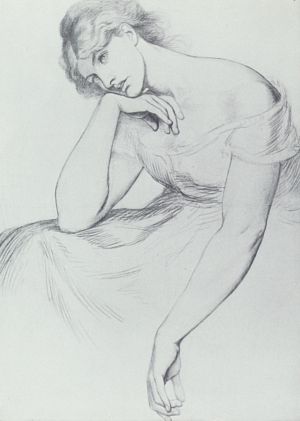 A later study for Desdemona: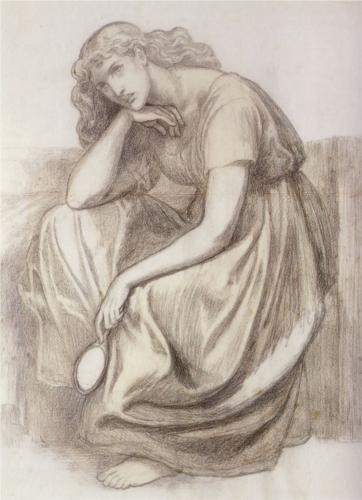 Fanny Cornforth in a study for Found: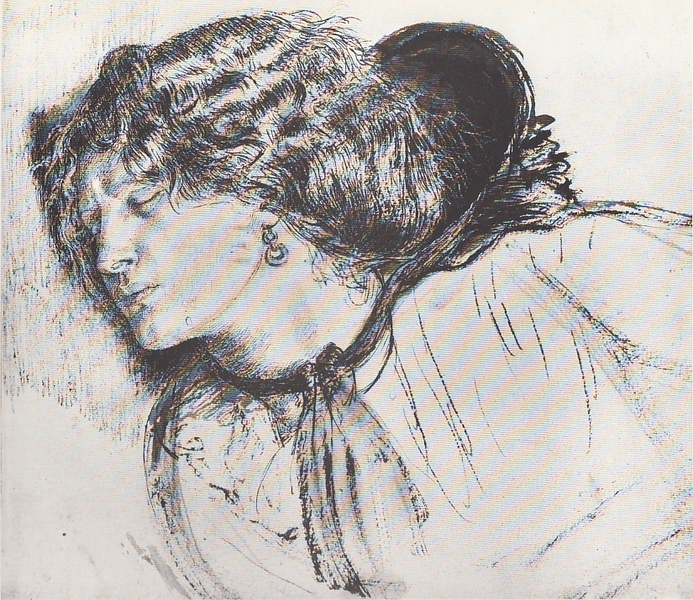 Two studies for Beata Beatrix, which later became a posthumous tribute to Elizabeth Siddal.