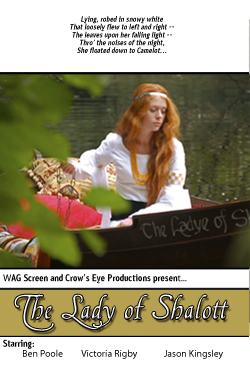 I am so excited that The Lady of Shalott in now available for purchase on DVD!
The DVD includes:
The DVD includes:
A magical dramatisation of the poem, The Lady of Shalott.
Alfred Tennyson (Ben Poole) reading the poem to an 1856 Christmas audience.
An interview between Ben Poole (Tennyson) and Grace Timmins (TennysonResearch Centre, Lincoln) about Tennyson's life and work.
Dante Ferrara's composition for the cittern, La Donna di Shalott.
The DVD is available in both PAL and NTSC formats.