One of my favorite details in Rossetti's Proserpine is that her lips are painted almost the exact shade of the pomegranate.  Those luscious, cupid's bow lips and the elongated neck are indicative of Rossetti's later style.  It was a time in his life when he was plagued with mental health troubles and personal drama, yet in this period he created many of the vivid representations of women that have become synonymous with the name Dante Gabriel Rossetti.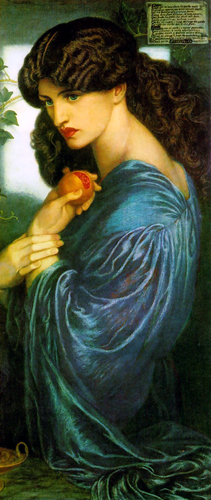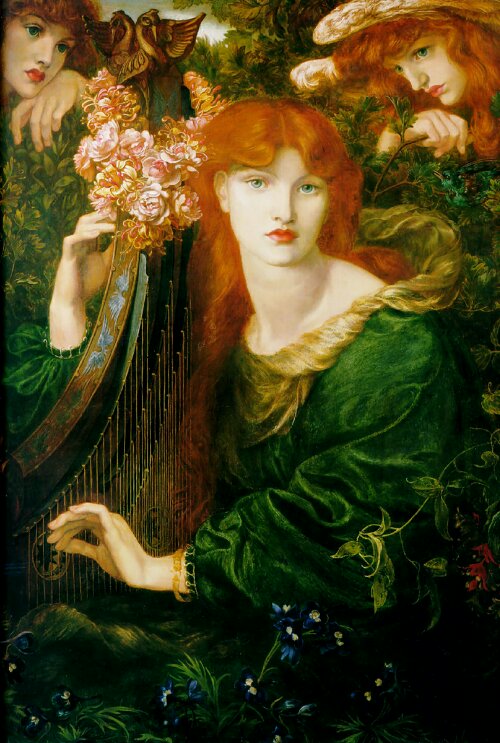 La Ghirlandata is another example of the perfect Rossetti mouth. But even when the lips are not depicted in an exaggerated pout, we can still find works that celebrate the mouth.  There is no finer example than Bocca Baciata: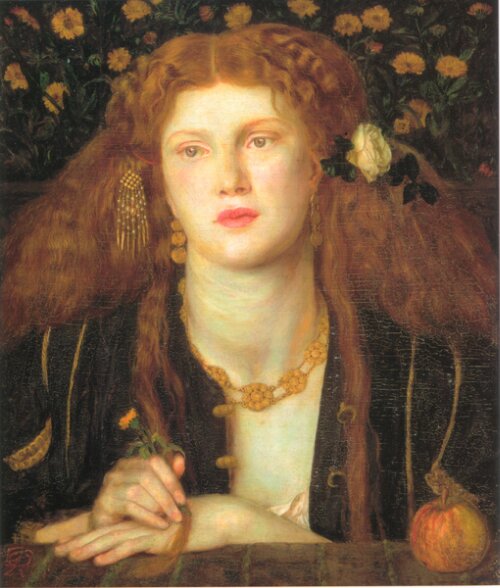 Bocca Baciata celebrates the sensual woman.  Translated, the title means 'the kissed mouth' and is inspired by line from Bocaccio's Decameron: "The mouth that has been kissed does not lose its savour, indeed it renews itself just as the moon does."
Going back even further, Lizzie Siddal appears with a strand of hair between her lips in what is probably the first Rossetti work she posed for, The Return of Tibullus to Delia.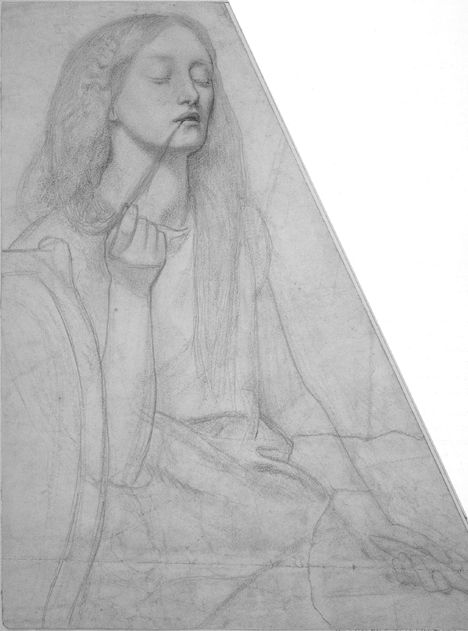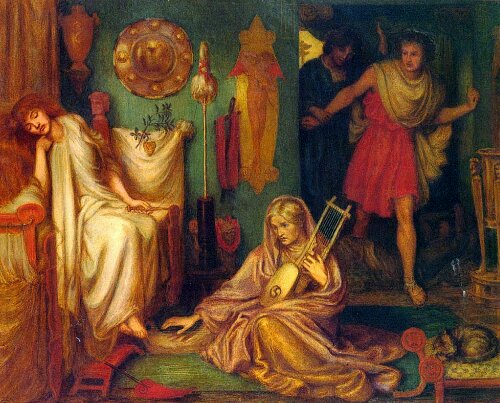 After Elizabeth Siddal's death he painted Beata Beatrix as a posthumous tribute.  In a later version, painted during his relationship with Jane Morris, he appears to have combined Lizzie's features with Jane's and added his distinctive Rossetti lips: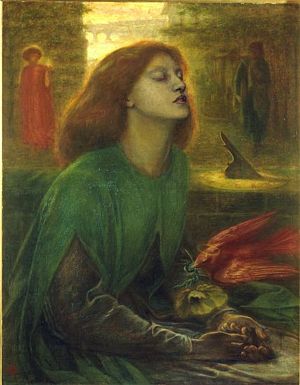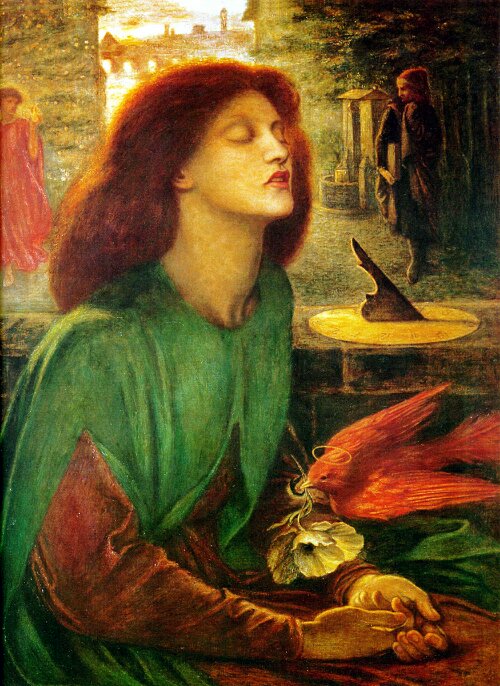 What was behind Rossetti's depiction of lips?  It's not exclusive to his paintings, lips appear in his poetry as well.  These lines from 'A Last Confession', for example:
"She had a mouth
Made to bring death to life,—the underlip
Sucked in, as if it strove to kiss itself."
Rossetti's close friend Theodore Watts-Dunton sheds light on Rossetti's chosen method of painting lips.  "To him the mouth really represented the sensuous part of the face no less certainly than the eyes represented the spiritual part."
Theodore Duret described the features of the Rossetti woman in Gazette des Beaux-Arts, "having on a large neck a head strongly accentuated, with salient lips and an enormous head of luxurious hair.  This creature, a kind of sibyl, siren, or melusine, has none of the delicate graces of woman; she is nonetheless very living and, when one has gazed at her for some time, she becomes unforgettable; she exercises a kind of fascination, but mixed with inquietude; one is afraid to come to close to her, one fears that if she took you by the arms, she would make your arms crack." (Quoted from Rossetti and his Circle, Elizabeth Prettejohn)
Duret's words bring to my mind Astarte Syriaca. She could totally crush you.  It's a powerful painting, one of my favorites. I realize that it may not be to everyone's taste. Especially if you are not already a Rossetti fan, it could come across as strange and not particularly pretty.  But, as I wrote last year in the Wonder Woman post, this is the Rossetti goddess for me.  He bestows upon her strong arms that are capable of anything, a steady gaze that could cause enemies to wither, a countenance that tells me that this Goddess fears nothing. She is calm and resolute. She is in control. I would like to draw upon that strength.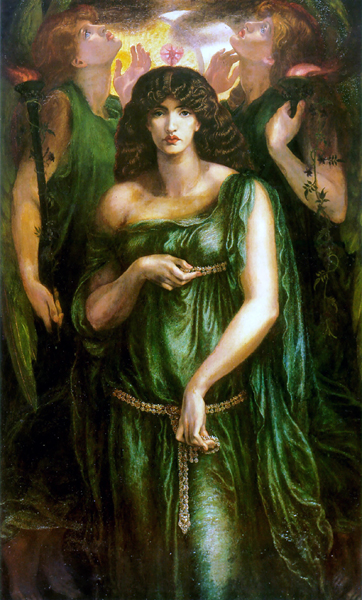 Critics may not like the exaggerated features of Rossetti's women, but I see them as a metaphor.  Or perhaps it's a challenge, daring me to be as strong and unwavering as the women he's portrayed.