Forever has become a show that our entire family watches together. I love the premise: A 200-year-old man works in the New York City Morgue trying to find a key to unlock the curse of his immortality.  Ioan Gruffud is on point every episode. His character, Henry Morgan, is dapper, elegant, and has a  Sherlockian aptitude for observation. Judd Hirsh is a delight and Alana De La Garza's character is a refreshingly strong female role: intelligent, capable, and beautiful without being objectified or oversexualized. In addition to De La Garza, Lorraine Toussaint portrays another female character written with great strength.
Synopsis via Wikipedia: Dr. Henry Morgan (Ioan Gruffudd) is a New York City medical examiner who studies the dead for criminal cases, and to solve the mystery of his own immortality. Since his first death 200 years ago while working as a doctor in the African slave trade, Morgan disappears almost immediately each time he dies, and returns to life naked in a nearby body of water. Having also stopped aging, Morgan's long life has given him broad knowledge and remarkable observation skills which impress most people he encounters, including NYPD Detective Jo Martinez (Alana de la Garza). Flashbacks depict events from Morgan's life, during which he has fought in wars and been married, dissected, and hanged for heresy; when he has been exposed, Morgan has fled to somewhere else in the world. Only antiquarian Abe (Judd Hirsch), whom Morgan and former wife Abigail found as a newborn in a German concentration camp during World War II, knows that he is immortal. Morgan is stalked by a murderer, "Adam", who has learned his secret, and claims to have had the same "curse" for 2,000 years.
I rarely blog about television shows here, as this site is obviously devoted to the Pre-Raphaelite art. However, a couple of weeks ago I felt the magical tug of synchronicity when an episode involved the tale of Pyramus and Thisbe. I had recently posted about Pyramus and Thisbe here. The myth was an inspiration to Shakespeare in two of his greatest plays: Romeo and Juliet and A Midsummer Night's Dream. If you read the post, you'll also see a video of The Beatles portraying Pyramus and Thisbe as seen in A Midsummer Night's Dream.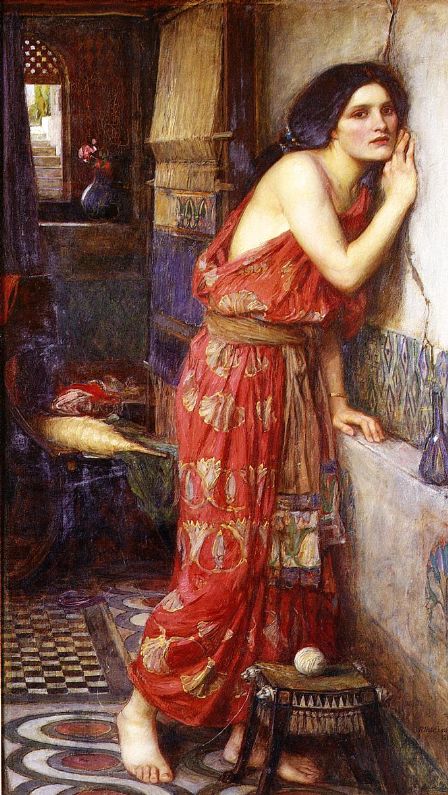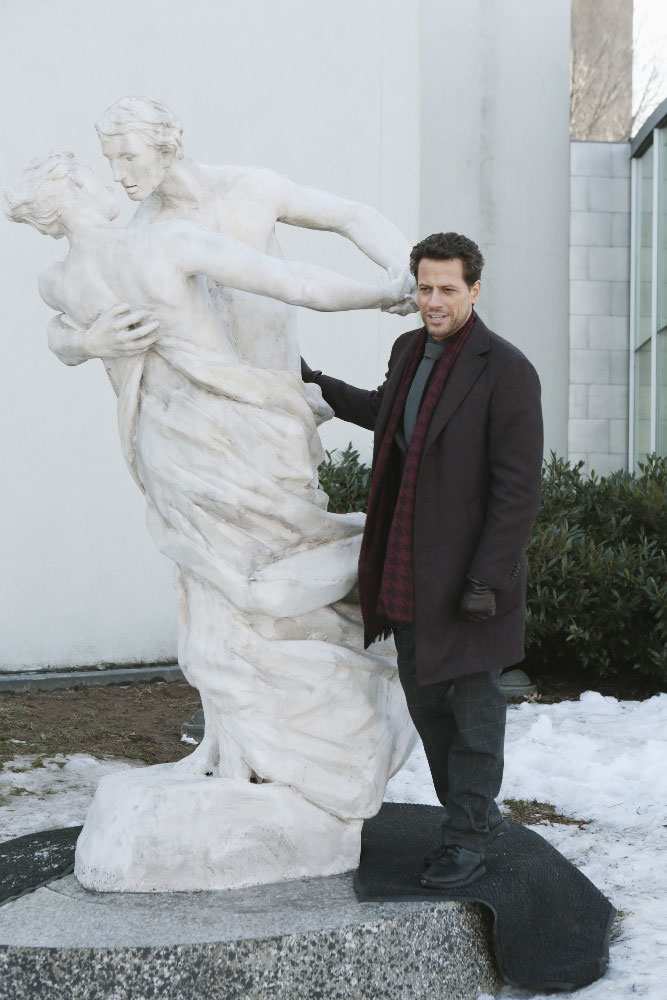 I keep a log of Pre-Raphaelite sightings in film and television here. It was after the Pyramus and Thisbe episode that it dawned on me that Forever is in the perfect position to include some Pre-Raphaelite works in their production.  Forever weaves flashbacks of Henry's 200 year past into each episode, providing ample opportunity for a mid to late Victorian back story or at the very least, a few Rossetti or Burne-Jones paintings in the background.  Since Pre-Raphaelite art is rich with mythological and literary references, it lends itself well to visual storytelling.
Henry's first death was in 1814. Flashbacks have shown him in the United States Army in World War II, in Italy in 1945, New York in the 1890s, investigating Jack the Ripper in the 1888 (and later the Black Dahlia), 1950s New York, and in the Charing Cross Asylum in 1815.  The Pre-Raphaelite Brotherhood formed in 1848, and thus far we have only seen Henry in the either 1815 or 1880s-90s.  Could we possibly see the immortal Dr. Morgan in the 1850s or 60s with an encounter with a Pre-Raphaelite artist or two? I'd love to see Henry meet Dante Gabriel Rossetti. Or  Elizabeth Siddal.  (See Elizabeth SIddal: Laying the Ghost to Rest. ) Since Forever has already delved into the art world in an episode that involved art stolen by Nazis in World War II, I think Dr. Henry Morgan showing his prowess as an art historian/detective would be an effortless leap.
Whether Forever includes a nod to Pre-Raphaelite art or not, it is a show that I have grown to love and appreciate. Here's hoping that ABC renews it for many more seasons.