"To start with I was nothing, but then the merest sweep of his pencil gave a hint of what I could become."  –A Curl of Copper and Pearl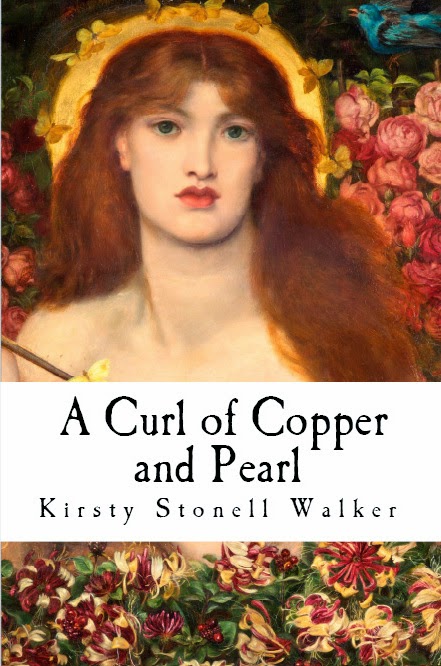 I've spent almost my entire adult life pursuing the Pre-Raphaelites, but never have I felt so immersed in their world as I did while reading this book. As a disclaimer, I should tell you that Kirsty is a dear friend of mine.  I obviously expected to like the book before I read it, simply because I enjoy Kirsty's writing voice and perspective.  What I did not expect was how overwhelmed I was by the sheer beauty and power of this story.  Kirsty poured her very soul into Alexa Wilding's tale.  The Alexa of these pages sparkles with intensity. Her life and experiences are written in an unflinchingly honest way. With utmost sincerity I say to you: this book is a work of art.
When we mention the works of Dante Gabriel Rossetti, his muses are often discussed.  His first discovery was Elizabeth Siddal, his idealized love.  He sketched her endlessly with what Ford Madox Brown would describe as monomania.   She was Beatrice to his Dante, a heavenly love that no mortal woman could ever hope to satisfy.  Sadly, Siddal would die of a laudanum overdose just two years after their marriage.  His fleshly and seductive muse was Fanny Cornforth, a prostitute who was a true friend to him and whose face and body ushered in a radical change in his work.  Then there was his lover Jane Morris, wife of his friend William.  Jane's dark and enigmatic features lent themselves well to his many depictions of goddesses and strong, brooding women.
Where does Alexa Wilding fit in all of this?  She's hardly ever described as his muse. Probably because unlike the others, she never seems to have shared a romantic interest with Rossetti.  Her life is a vague, tenuous fog seen in the distance.  She's the mystery model.  We know very little about her.  If it wasn't for Rossetti's work, we'd know nothing at all.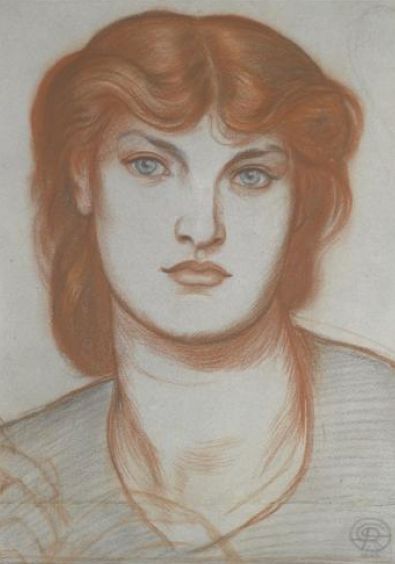 Kirsty Stonell Walker assembled the bare bones of Alexa's life and fleshed them out into a fascinating and compelling work of fiction. Much like Rossetti did when he exaggerated her features on canvas, Kirsty skillfully paints a picture of young Alice (later Alexa) Wilding as Rossetti discovered her on the street and transforms her life of drudgery into one of art and beauty.
The transition from the sewing room of Mrs Pringle's Dress Emporium to Rossetti's studio was not an easy one.  Over time, Alexa comes into her own as she experiences love and anguish and witnesses infidelity, madness, forgery, lust, theft and death.  Through Alexa's eyes, we get a glimpse of Rossetti's later years and the people in his life. Whereas Elizabeth Siddal, Fanny Cornforth and Jane Morris all had the opportunity to know Rossetti at his peak, Alexa models for  him in the most tumultuous years of his life.  He creates works of beauty while he is plagued by paranoia and mental instability.  And Alexa is the witness to it all.
A Curl of Copper and Pearl from Amazon U.S.
A Curl of Copper and Pearl from Amazon U.K