Tim Powers doesn't write about your run-of-the-mill vampires.  His undead may feed upon you, but in return they will inspire words and poetry that you could never have written before.  I found Powers' mythology to be a refreshing twist.  In Hide Me Among the Graves, the artistic Rossetti family deals with the vampiric curse of their late uncle, John Polidori.  No one is safe, especially not the tragic Elizabeth Siddal.   I found the fictional version of poet Christina Rossetti to be a delight.  She shines in the book as one of the strongest characters.  Reading about her as she fights off supernatural elements prompted me to revisit her poem Goblin Market and enjoy it in a new and different way.  Historical fiction is always best when it increases your appreciation of other literary works.
Hide Me Among the Graves follows Powers' book The Stress of Her Regard.  You might find it useful to read The Stress of Her Regard first, although it's not absolutely necessary.  As I said before, Powers' vampires are not your typical undead. They have a unique mythology and it may help to immerse yourself in their world.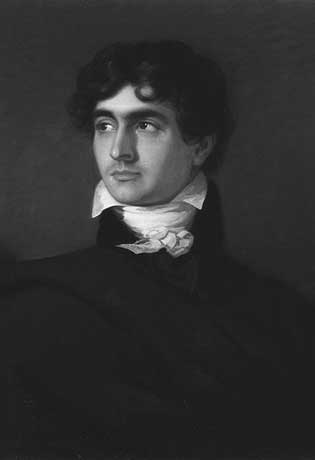 John Polidori was a friend and personal physician to Byron.  In 1819, he wrote The Vampyre, which was inspired on the same night Mary Shelley was prompted to write Frankenstein after Byron challenged the guests staying at his home to write a ghost story.  Polidori committed suicide at the age of twenty-five.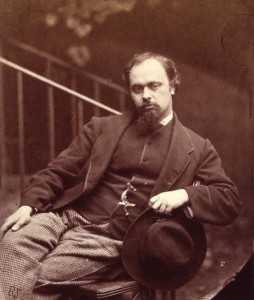 A generation later, Polidori's nephew Dante Gabriel Rossetti was one of the founders of the Pre-Raphaelite Brotherhood. His wife, artist Elizabeth Siddal,  died of a Laudanum overdose that was a direct result of her addiction, grief, and ill-health. One of the most famous and unsettling aspects of Siddal's death is that seven years later, Gabriel had her coffin exhumed in order to retrieve the poems he had buried with her.  From Polidori to Rossetti to Siddal, there's a chain of melodramatic events that Powers has used to craft his supernatural adventure.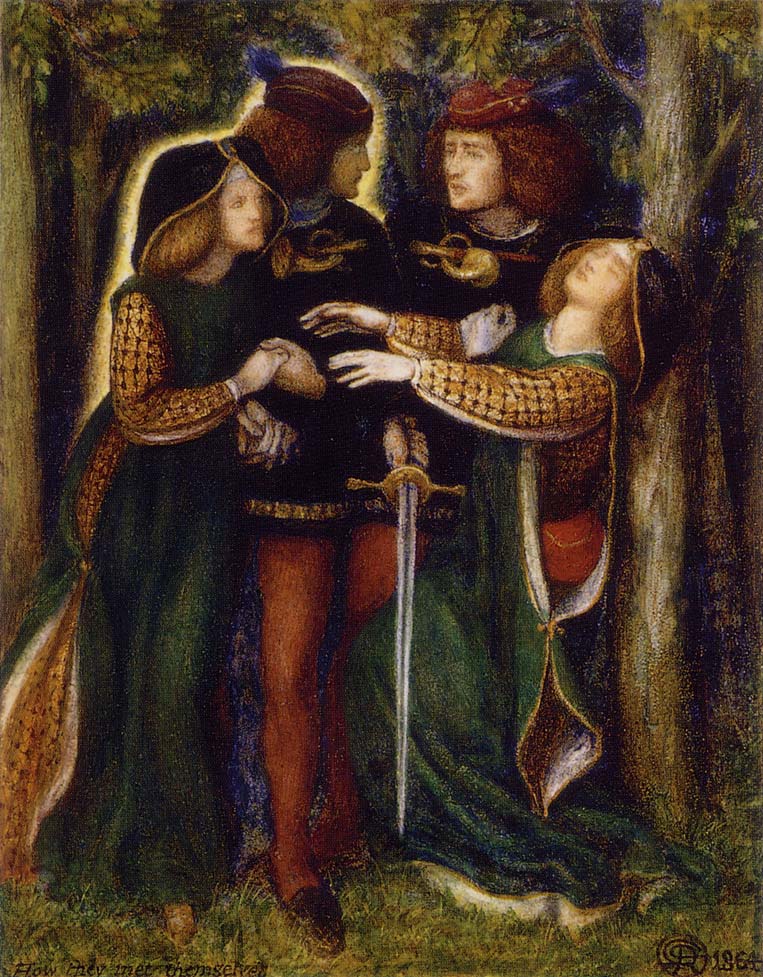 I can not fault Powers for his research. When it comes to the Polidori/Rossetti family, he knows his stuff.  He skillfully uses the chronology of their lives, weaving his own mythology around them seamlessly.  Historical facts remain firm in this book and imaginative and supernatural events are rooted in actual occurrences.
The title of Hide Me Among the Graves comes from the last line in Elizabeth Siddal's poem At Last:  Then carry me through the dim twilight/And hide me among the graves.  I think that using a line from this particular poem was a satisfying choice.  (To be honest, I am extremely happy to see Lizzie's words on the cover. Her work is too often dismissed.) There are several lines to choose from in Christina Rossetti's poems that would have been equally good choices, especially since Christina is such a strong character in the book.  But given Lizzie's actual history and how it is worked into the plot of the book, I think the title is perfection itself.
I enjoyed seeing the entire Rossetti clan as they deal with the curse that plagues their family. I especially enjoyed the addition of Edward Trelawny to the tale; Trelawny can be seen in the Millais painting The North-West Passage.  A gruff and interesting fellow in reality, the fictional version of Trelawny is inspired indeed. Were I beset upon by vampires, I'd certainly like to have him on my side.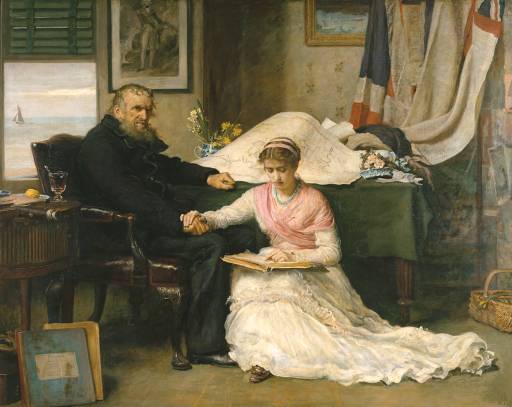 In the throes of fictional chaos, Powers captured the devotion of the Rossetti family, especially the loyalty the four Rossetti siblings had for one another.  Familial devotion, sacrifice, and love are pervasive themes throughout the book, especially with the characters Adelaide Mckee and John Crawford, an unlikely pair that I enjoyed even more than the Rossettis.
Deliciously macabre, I'd say Hide Me Among the Graves is a fun read.  Dante Gabriel Rossetti and the supernatural?  I'm sold.