In 1857, a twenty-two-year-old woman stood trial in Glasgow for murdering her former lover. It was the cause célèbre of the day and artist Dante Gabriel Rossetti declared her too beautiful to be executed whether she was guilty or not, saying, "you wouldn't hang a stunner!" ('Letters of DG Rossetti', Atlantic Monthly vol. 77) Rossetti used the term 'stunner' quite often, it was his preferred description of beauty. In this instance, he was describing socialite Madeleine Smith who may or may not have fed arsenic to Pierre Emile L'Angelier, the lover she had kept secret from her family.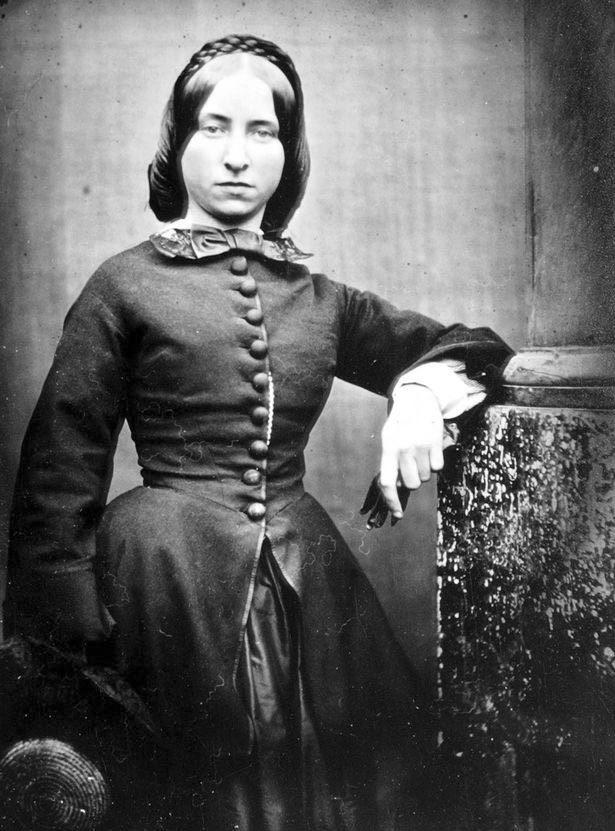 When Madeleine Smith, the daughter of an upper-middle-class family, met Emile L'Angelier she knew without a doubt that he would never be considered an acceptable suitor.  A clerk in a shipping firm, he had a low income, no prospects, and could never be considered the same social rank as Madeleine.
A secret romance ensued. Poetic and dramatic love letters were exchanged. Illicit meetings led to the consummation of their relationship, which they both discussed in their correspondence.  
No doubt it was a rush of excitement that thrilled the pair of them and, like many intense youthful infatuations, the flames of everlasting love eventually started to dwindle.  Or at least the flames were dying out from Madeleine's perspective. When her parents introduced her to William Minnoch, a suitable match in every way, her heart was no longer devoted to L'Angelier.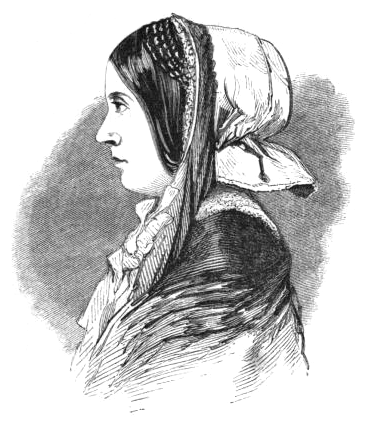 L'Angelier was now in a position to ruin Madeleine's life.
He could tell Minnoch and Madeleine's parents that she was no longer the innocent young virgin they believed her to be and he had her very explicit letters to prove it.  
When he died of arsenic poisoning, these letters were found among his possessions, which created a rather obvious trail that led directly to Madeleine. It was easily proven that she had bought arsenic on two occasions; she'd signed the 'Poison Book' upon purchase.
Her imprisonment and trial were widely reported. Judith Flanders discusses the media coverage in her book The Invention of Murder, sharing almost apologetic contemporary accounts such as 'We fervently trust that the cloud which at present obscures a most respectable and estimable household may be speedily and most effectively removed'.
 The public followed the case with relish, including the artists of the Pre-Raphaelite circle who, with their images filled with sympathetic Gueneveres and Ophelias can be assumed to have been sentimental towards a female that may have been led astray by her lover, hence Rossetti's remark that she was too beautiful to be hanged.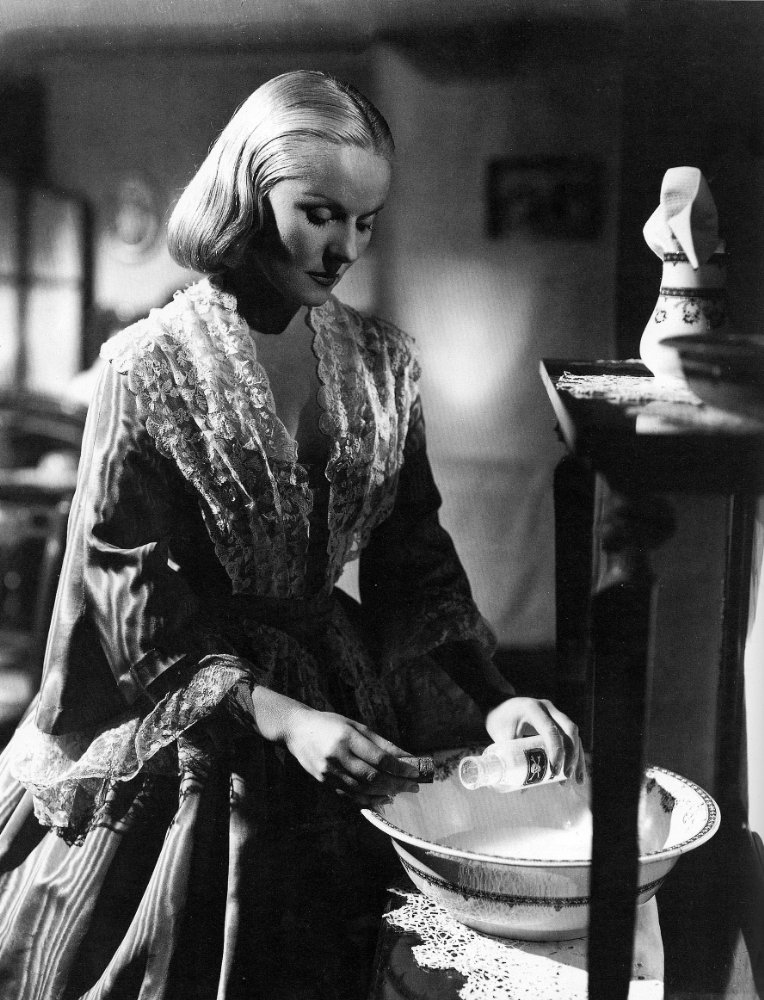 In the end, the verdict was 'not proven' and Madeleine was released and allowed to go on with her life and, because of her notoriety, she left Glasgow.
 She did not marry Minnoch.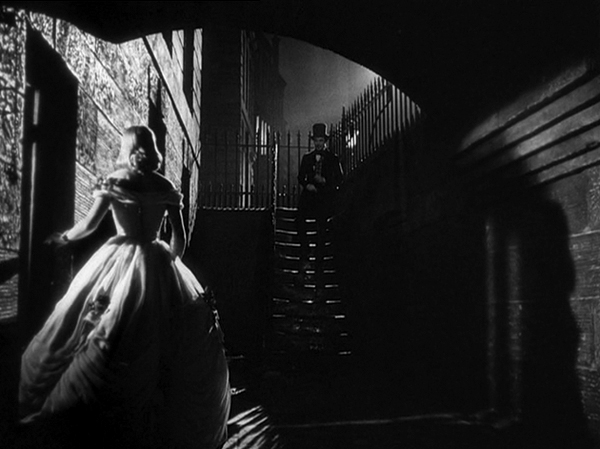 She may have never known that while she was on trial, a Pre-Raphaelite artist declared her too much of a stunner to be hanged.  
Since many stories involving Rossetti seem to have interesting twists, Madeleine went on to marry someone Rossetti and others in his circle knew well. In 1861, she married George Wardle, manager of William Morris' Firm.  
Rossetti wrote a satire, The Death of Topsy, in which Madeleine poisons Morris with coffee. Wardle and Madeleine separated in 1889; she later moved to New York and remarried.  Her second marriage, to William Sheehy, lasted until her death in 1926.
The Madeleine Smith case was not the first murder encountered by a Pre-Raphaelite. Painter and model Elizabeth Siddal, who later married Dante Gabriel Rossetti, had a brush with a murderer when she was a child.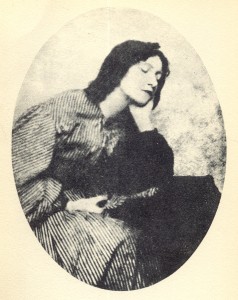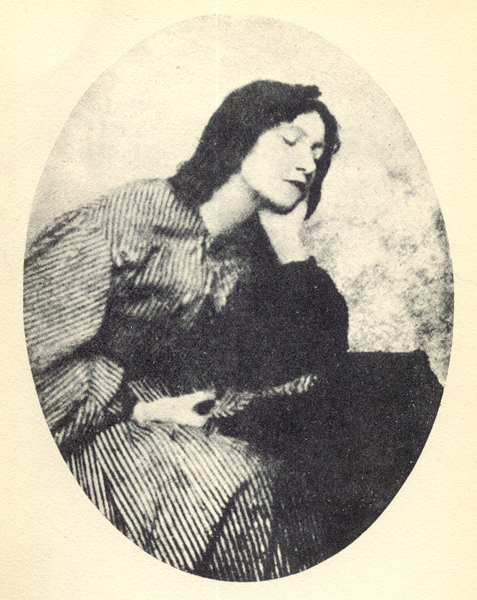 In 1836, three days after Christmas,  a woman's torso was found in a bundle that also contained the remnants of a lady's shawl and, strangely, a child's dress. On the sixth of January, the head was discovered submerged in water.  The earlobes were cut as if someone had roughly removed a pair of earrings. One eye was missing. In February, a pair of legs were found.
 Murder is always a horrible and cruel act but the sporadic discovery of body parts popping up in disparate locations must have been particularly disturbing.
The public was allowed to view the body in an effort to identify her and in March, a man confirmed that the victim was his sister, Hannah Brown. She was to marry a man named James Greenacre on Christmas Day, however Greenacre told her family on Christmas Eve that there had been an argument and the wedding was off.  
She was never seen again.
The police found Hannah Brown's jewelry and a pawnbroker's ticket for her two silk dresses in Greenacre's lodgings. He was already living with another woman, Sarah Gale. It was in Gale's belongings that they found the material that matched the part of the dress discovered with Mrs. Brown's torso.  
Both Greenacre and Gale were found guilty. He of murder, she as an accesory after the fact. Greenacre confessed all after his conviction. You can read about the trial here.
How does Elizabeth Siddal come into the Greenacre case? In 1832, he was a grocer in her neighborhood and was an acquaintance of her family. William Michael Rossetti relates this in his 1895 publication, Dante Gabriel Rossetti: His Family Letters with a Memoir, vol. I. 
"A neighbouring tradesman in Newington Butts, in Miss Siddal's infancy or early childhood, was named Greenacre. To the British public he is a murderer, more than commonly execrable, and duly hanged. To Miss Siddal he was a good-natured neighbour, who would on occasion help her toddling steps over a muddy or crowded crossing."
Murder and the macabre were Victorian obsessions and cases like Greenacre and Madeleine Smith were hardly the only crimes to become national sensations.
 As horrific as murder is, it captivates people and it certainly dominated 19th-century culture.  A market rose for souveniers of murders and hangings; people actually purchased bits of rope used to execute criminals. 'Penny Bloods' or 'Penny Dreadfuls' fed a public hungry to read tales of villainy and gore.  
The impact of Penny Dreadfuls can still be seen today. The Showtime network recently produced a television series of the same name, set in Victorian England. Sweeney Todd, a Stephen Sondheim musical recently made into a film by Tim Burton starring Johnny Depp, is based on a Penny Dreadful written in 1846, The String of Pearls: A Romance.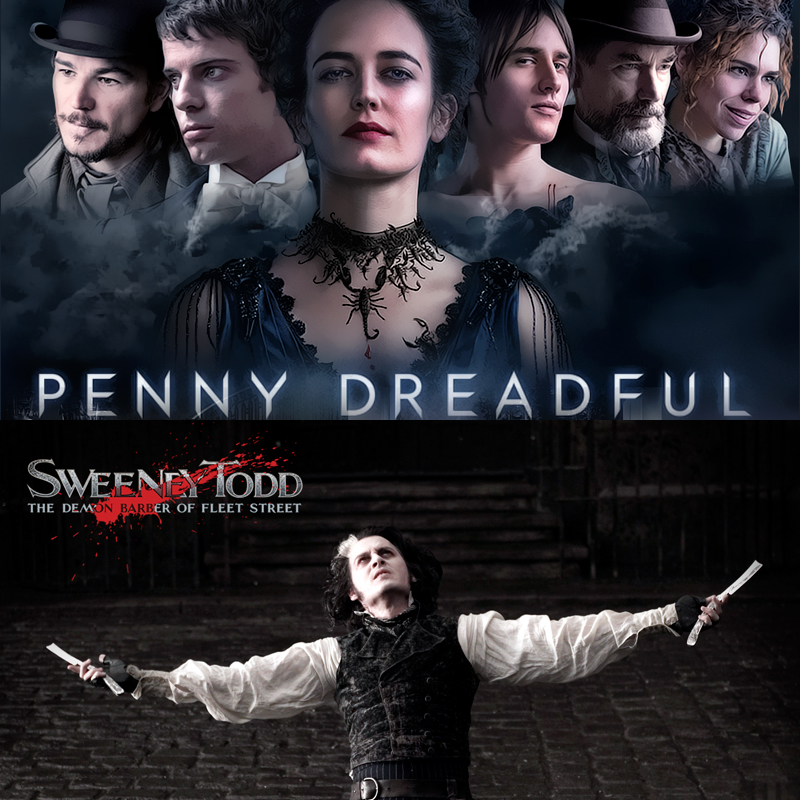 The Victorian interest in murder paved the way for the fictional detectives and literary mysteries we still enjoy today and nods to the Pre-Raphaelites can be found in more than one.
Wilkie Collins, friend to Pre-Raphaelite artist Sir John Everett Millais, gave us the haunting tale of The Woman in White as well as The Moonstone.  Mary Elizabeth Braddon, known for her sensation novels, gave us Lady Audley's Secret (there's a splendid Pre-Raphaelite mention in the description of Lady Audley's portrait).
Of course, the most enduring Victorian detective is without doubt Sherlock Holmes, who reigns supreme over a devoted fandom.
The canonical Sherlock Holmes stories remain widely read and beloved. Pastiche novels written by authors such as Laurie R. King and David Stuart Davies give Holmes fresh adventures and keep him in the public eye.  Mark Gatiss and David Moffat gave the great detective a sleek, modern makeover in the BBC series Sherlock.  Benedict Cumberbatch is a fabulous Sherlock and great fun to watch, although Jeremy Brett will always be my first love.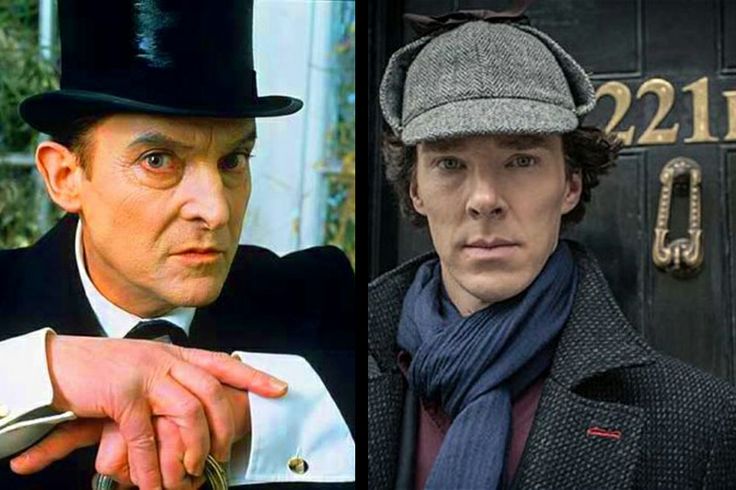 Even Sherlock Holmes has a passing Pre-Raphaelite connection. Sir Arthur Conan Doyle based the villain Charles Augustus Milverton on a shady man involved with several in the Pre-Raphaelite circle:  Charles Augustus Howell.  See my post The Worst Man in London. 
As much as crime and murder gripped the Victorians, it obviously still has a firm hold on the 21st-century reader.
With all of our forensic technology, there's something otherworldly about a murderer stalking shadowy gaslit streets. In a time before DNA evidence, these tales pit intellect against evil.  
Victorian mysteries were followed by what we now refer to as the Golden Age of crime stories, giving us Agatha Christie, the undisputed Queen of Crime.  Dorothy L. Sayers, Ngaio Marsh, Margery Allingham, John Dickson Carr, there's an entire generation who grew up reading 19th-century fictional murders and then went on to create the modern "whodunit"  
We owe them and their Victorian predecessors a world of gratitude.